TAAS (Token-As-A-Service) is a closed-end crypto asset fund contributing to the development of blockchain ecosystem with a market capital of $34,886,633 and circulating supply of 8,146,001 TAAS tokens. TAAS token currently listed on the following exchanges: CoinExchange, HitBTC, Liqui and Livecoin.  TAAS built an innovative Cryptographic Audit technology allowing token holders to monitor the performance of the fund in real time even without prior blockchain experience. The TAAS token entitle holders up to 50 % profit. Token holders paid out thru profit-sharing Ethereum smart contract. TAAS Company offers dividend to its investors that are paid out on quarterly basis.
TAAS Partnerships
Partnership with SALT
SALT, which stands for Secured Automated Lending Technology, is a membership-based lending and borrowing network platform based in Denver, Colorado. SALT the first lending platform confirmed its collaboration with TAAS.
"Commenting on the partnership Shawn Owen, CEO of SALT, said: "We're excited to have such innovative investors such as TaaS backing our project. They see a clear need for our product in the marketplace and we look forward to collaborating with them long into the future".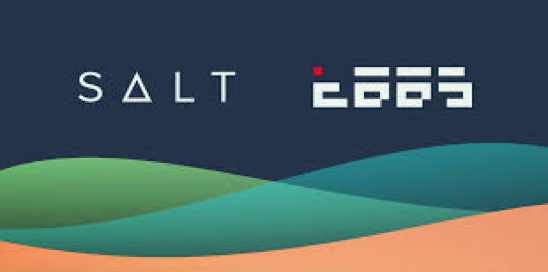 Partnership with Neuromation
Neuromation Distributed Synthetic Data Platform focused on AI applications. Its platform provides exchange mechanism allowing synthetic data generation and AI services. Maxim Prasolov CEO of Neuromation announced its partnership with TAAS.
"Neuromation CEO, Maxim Prasolov, said, " We are delighted to announce this deal in partnership with the TaaS fund. Combining the new digital frontiers of Blockchain and AI we are spreading the technological synergy to industrial and trade processes. Today AI development is costly, therefore its wide usage and implementation are slow. Neuromation offers a revolutionary solution to unite distributed computing power with the needs of thousands of deep learning projects and b2b clients all over the world. As a producer of synthetic data and trainer of neural networks, Neuromation is the first client of its own platform. Using this complex solution we have already achieved significant progress in our Retail Lab, providing image recognition services to major retail brands. We believe in the fast-growing economy of tokenization and our platform will be an integral part."
​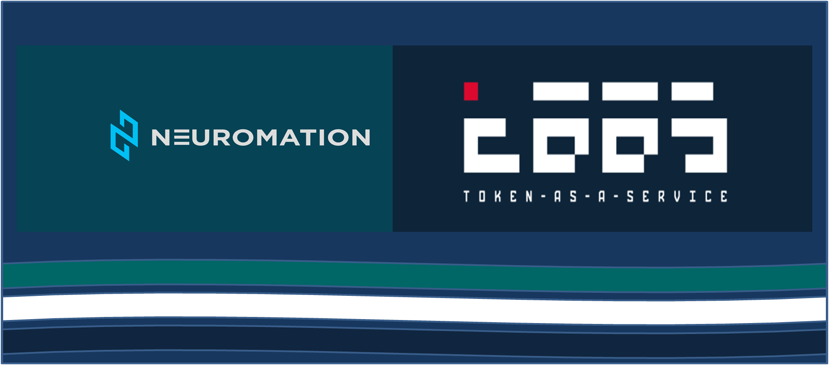 TAAS Transparency on its quarterly Report
During TAAS first quarter, its capital gain amounted to 4.6 Million USD. This capital gained results TAAS token holder pay-out up to 0.28 USD per 1 TAAS token. This provides an ROI of 61%, TAAS now on its second quarter. The company did not fail to show its transparency to the public especially to TAAS token holders. In fact, last November 31, 2017 when second quarter ends, TAAS Company publicly confirms its transparency by providing performance report during the covered quarter. This time 450% ROI has been reported or equivalent to 0.3358 USD as token holder profit per 1 TAAS token.
Team behind the project
TAAS main office located at Kiev, Ukraine with an additional team of developers situated in the United States. TAAS co-founded by blockchain pioneers Konstantin Pysarenko – Co-founder of International Relations, Ruslan Gavrilyuk – Co-founder of Global Strategy, Dimitri Chupryna -Co-founder of Technology & Analytics, Maksym Muratov – Co-founder of Technology & Trading. TaaS consist of 15+ experienced traders and developers and advisors namely Arnold Spencera council member of Coinsource. John Wong the vice president of business development at Propy Inc., Mike Costache, the CEO of KrowdMentor, a consulting firm specializing in strategic crowdfunding; and a former vice president at Wells Fargo.
Most companies fall short on investor's expectations after ICO sale. Road map not followed. These may leave investor's instinctive feeling of being scammed. On the other hand, TAAS Company reaffirms its transparency on their second quarter. This is a good sign that the company is very legit and dedicated to its promise. Company's determination and fully-operational status can lead to 500% ROI projection which is believed is very attainable on its 3rd quarter. Significant ROI implied a positive connotation that the company doing its best. Negative thoughts and comments thrown out towards the team during ICO sales have been replaced with positivity. Partnering with SALT and NEUROMATION strengthens the backbone of the company. Hopefully the company token will be listed on bigger exchanges soon, to boost its token value and more partnerships to come.